How is an error displayed / reported?
How is an error displayed / reported?
Error messages of the Scandit SDK are referring to the datacapture context status and they are
shown as overlay onto the camera preview once datacapture view is shown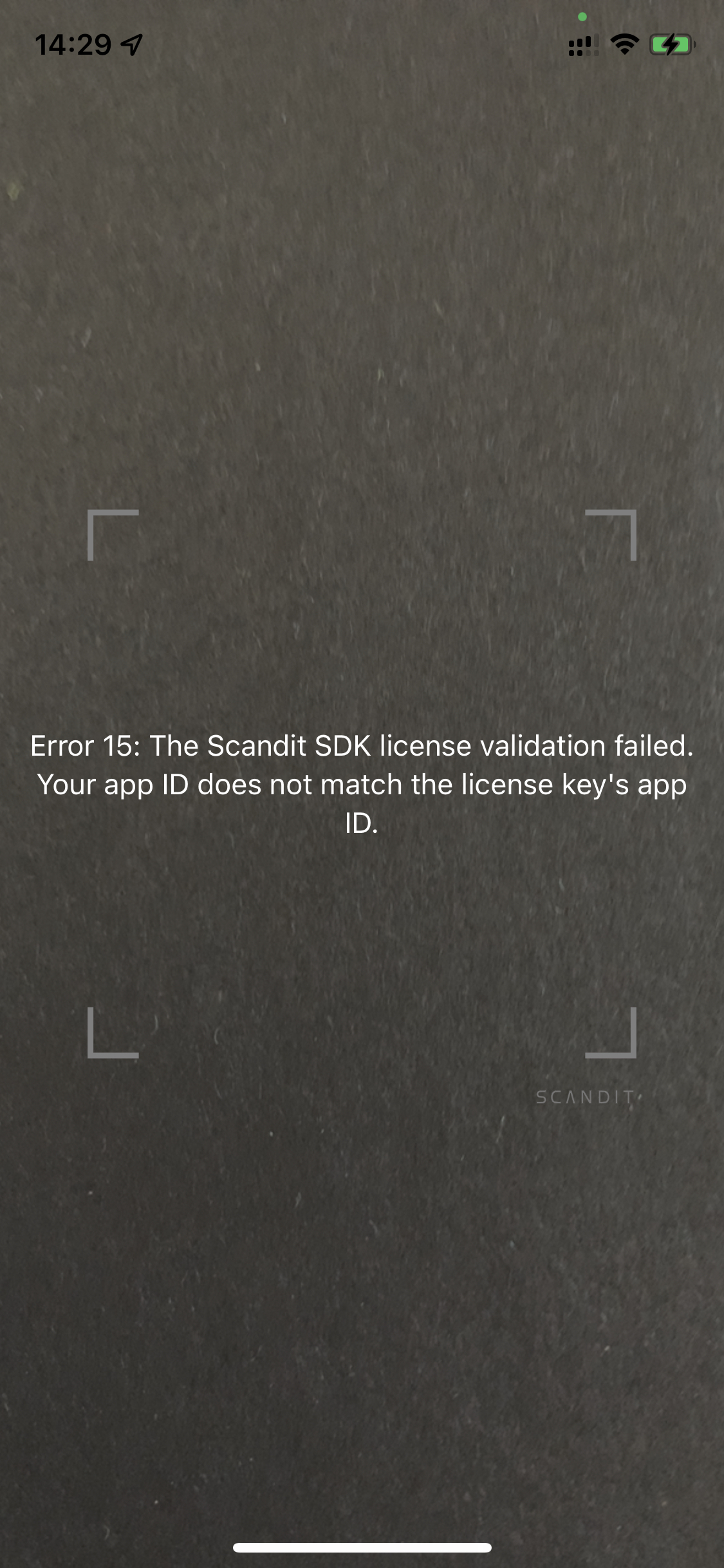 reported as datacapture context status and are programmatically accessible via didChangeStatus()

callback of the

DataCaptureContextListener

​, which can be added to the

DataCaptureContext

object with

addListener()

method

for the WebSDK, the context status is reported to the console logs
Based on the listener, a programmatic action can be taken, e.g. displaying your own message.
If there is an unclear reason for the error being thrown, please reach out to us and we'll support you in finding the root cause.
What do the errors mean?
Every error message contains a description already indicating the cause of the error.
A description of the various Errors / Datacapture Context Status can be found below (for the full list please check the documentation here):
Was this article helpful?